SubUrban Urbanisms: Hybridizing Architecture
Norwich, Connecticut USA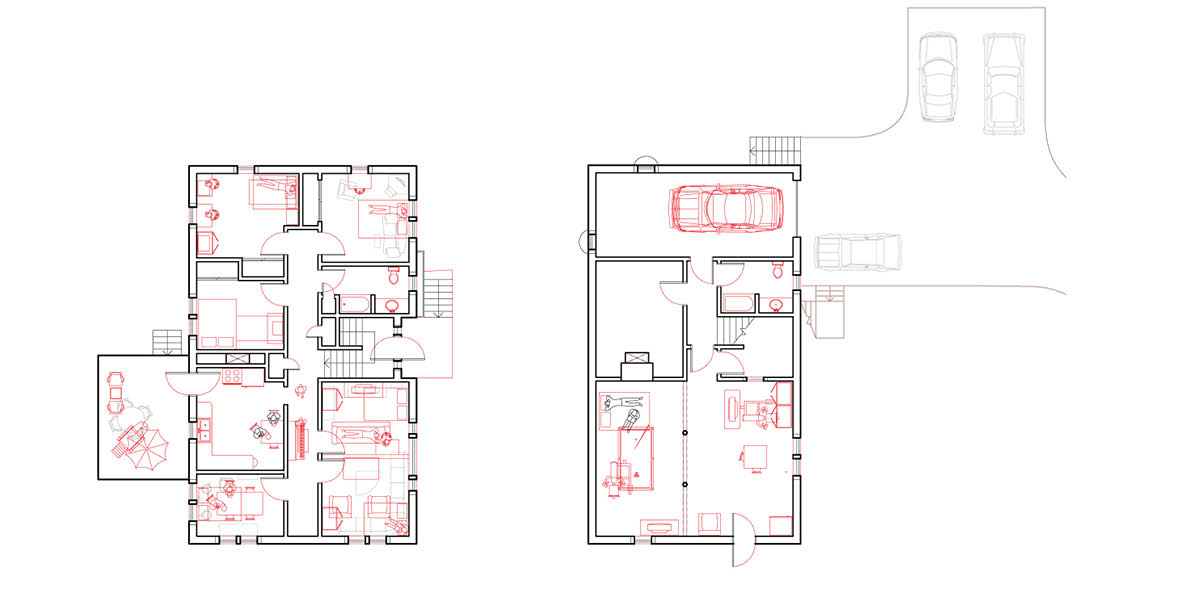 Formalizing the informal urbanization of suburban homes by migrant Asian casino workers

The project challenges the use and form of the American single family house as a cultural, economic, and social ideal. Abstracting principles from the everyday practices produced by the dislocated culture, pragmatic values, and socioeconomic limitations of these recent immigrants, the ethnographic and architectural analysis culminates in the design for a communal housing model. The model hybridizes single family high-rise low-density towers and a low-rise high-density social matt, to provide the architectural framework for appropriation/habitation. Holistic sustainabilities are achieved that combine resiliency with flexibility.

Special thanks to Bea Camacho, Brendan Kellogg, Patrick Hamon.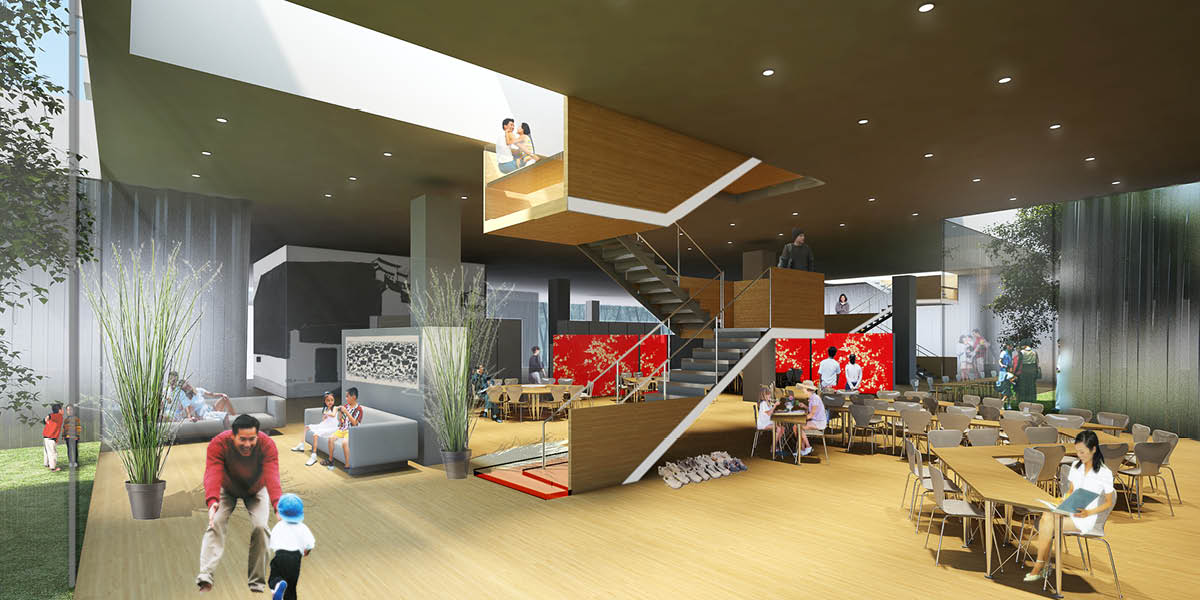 Formalizing the Informal: A New Model for Communal Housing
Applying principles derived from Chinese workers' conversions of single family homes into multifamily communities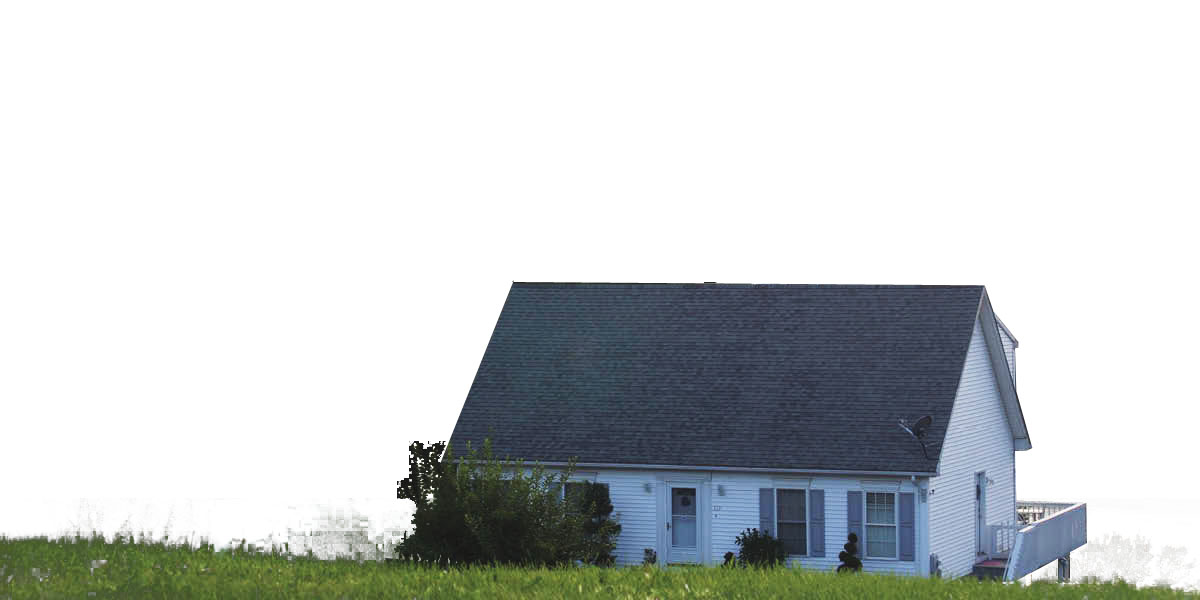 Existing suburban tract homes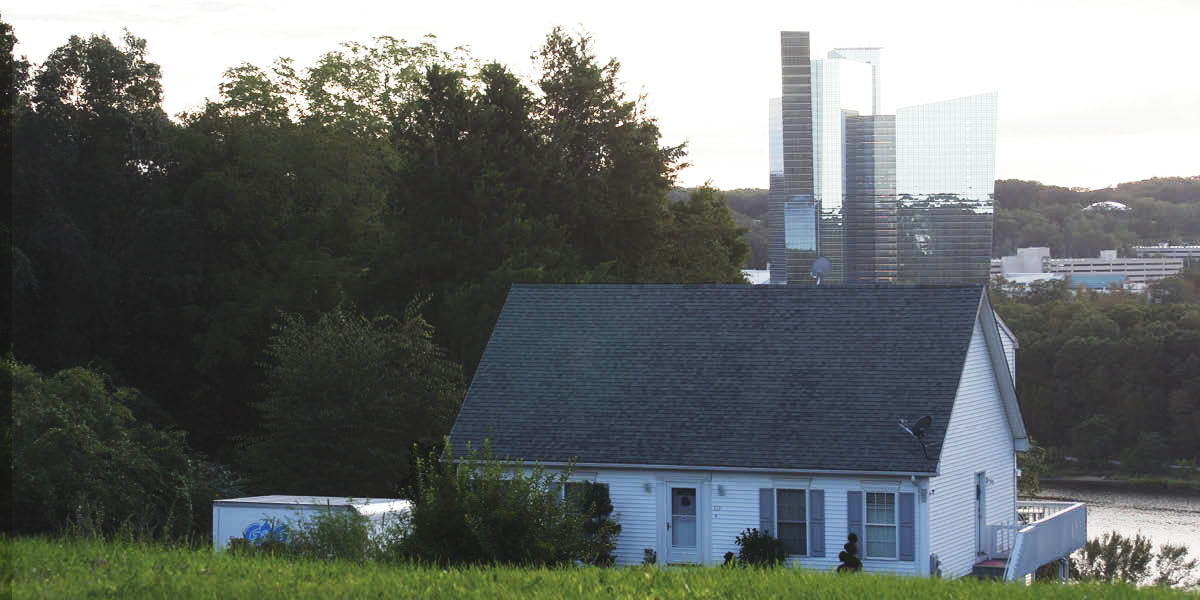 Existing suburban tract homes transformed by Chinese migrant casino workers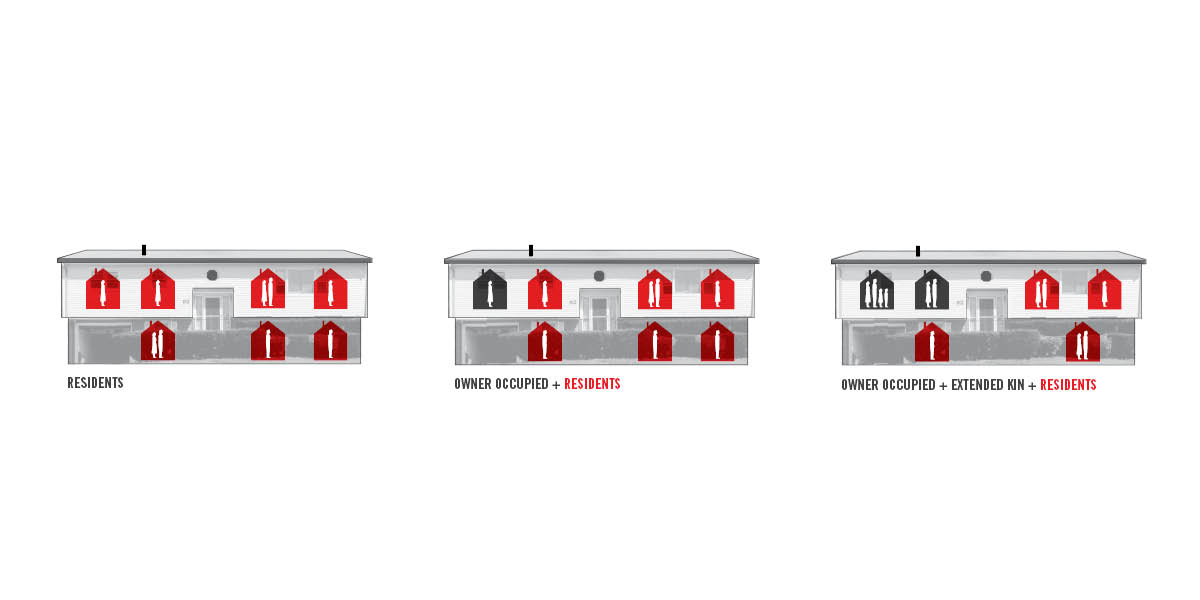 Single family form; Multifamily use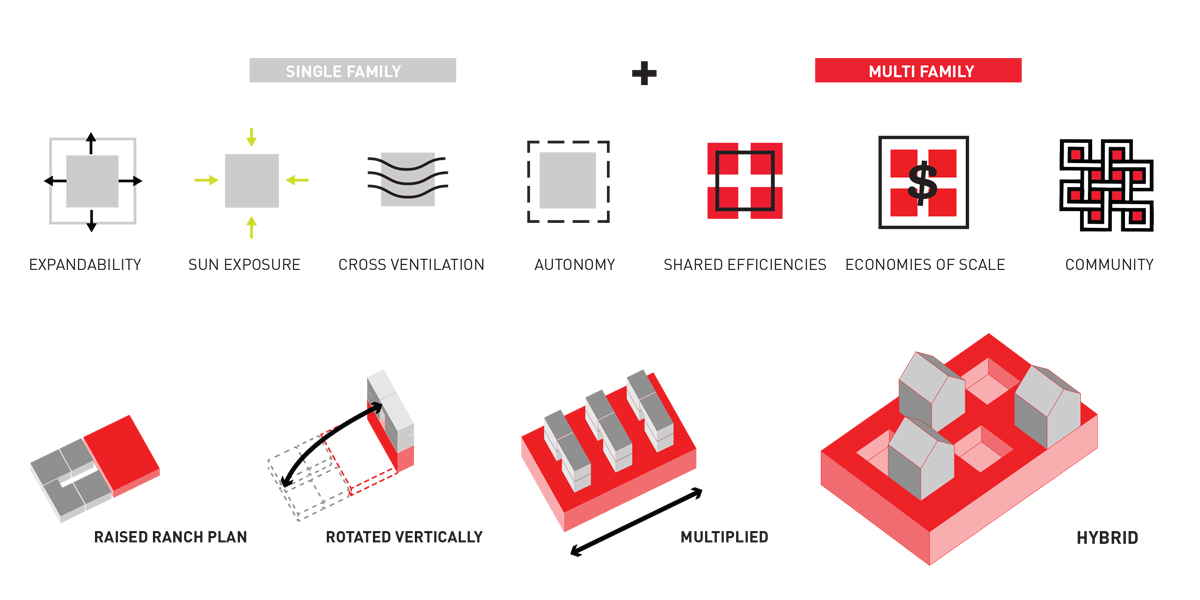 Concept: Hybridizing single/multi family housing using suburban/urban models
Rotating and multiplying the raised ranch plan in section to combine benefits of single/multi family housing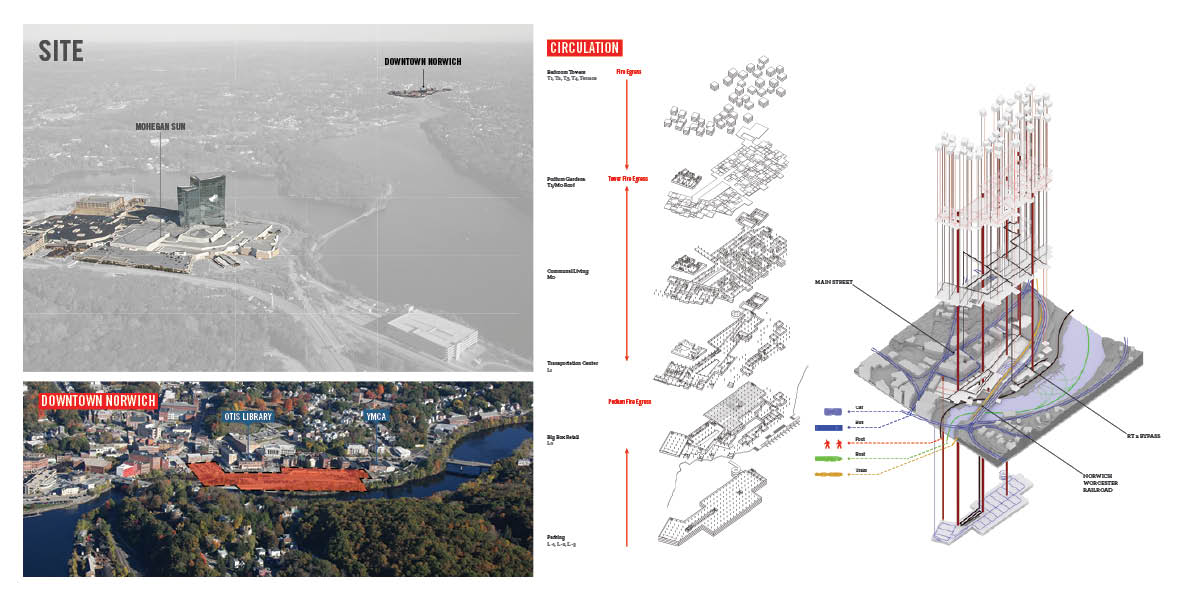 Hybridizing suburban/urban models to revitalize a 19th C downtown fabric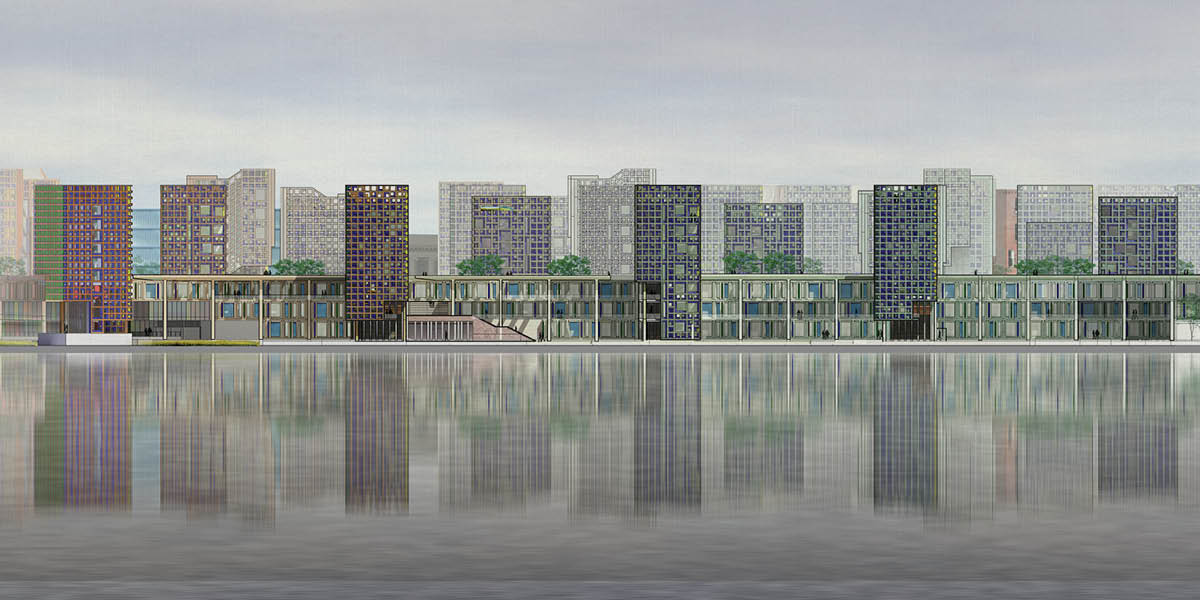 Riverfront elevations: 2' x 2' windows creates an ambiguous reading of the building's scale. Color panels correlate with the cardinal directions and serve as a wayfinding device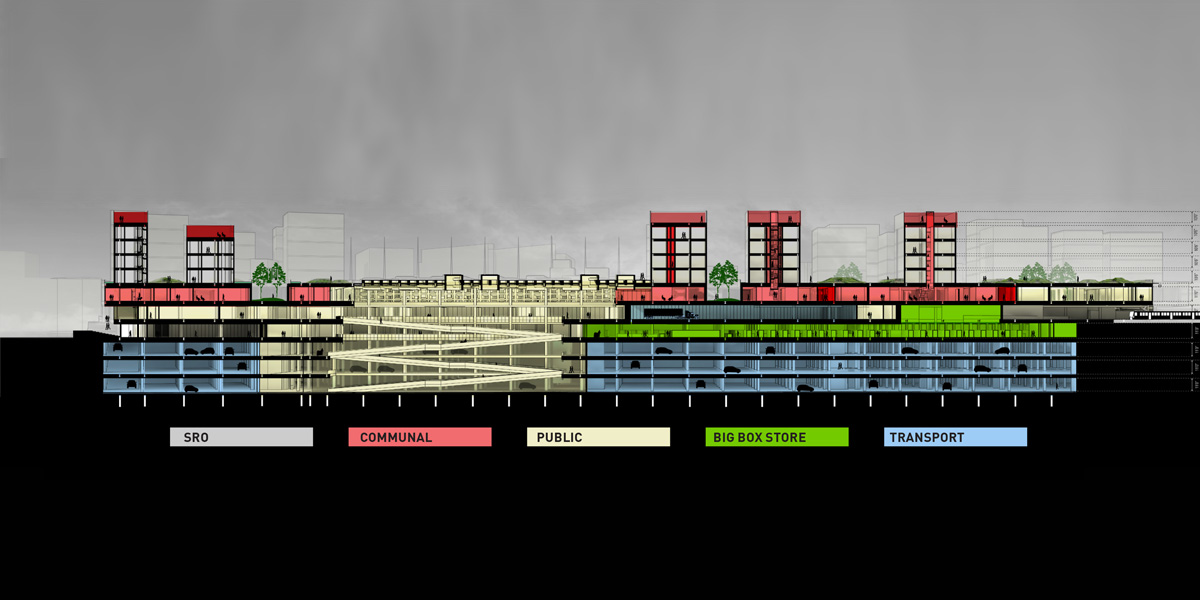 Section of the main programs: parking, big box store, communal living, and single room occupancy towers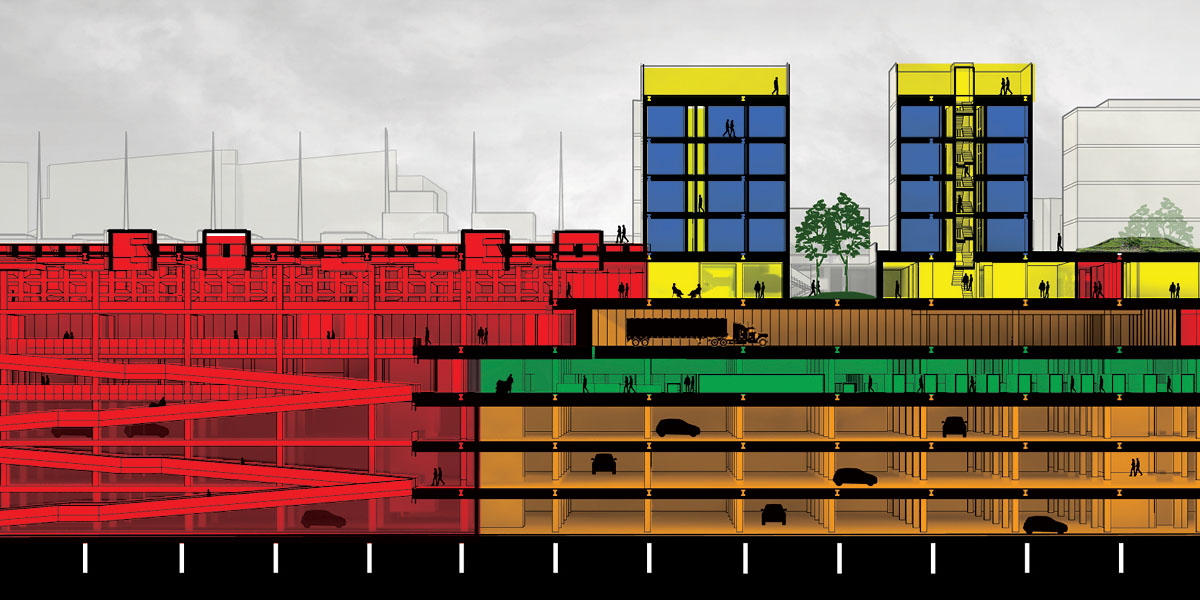 Section of the main programs, detail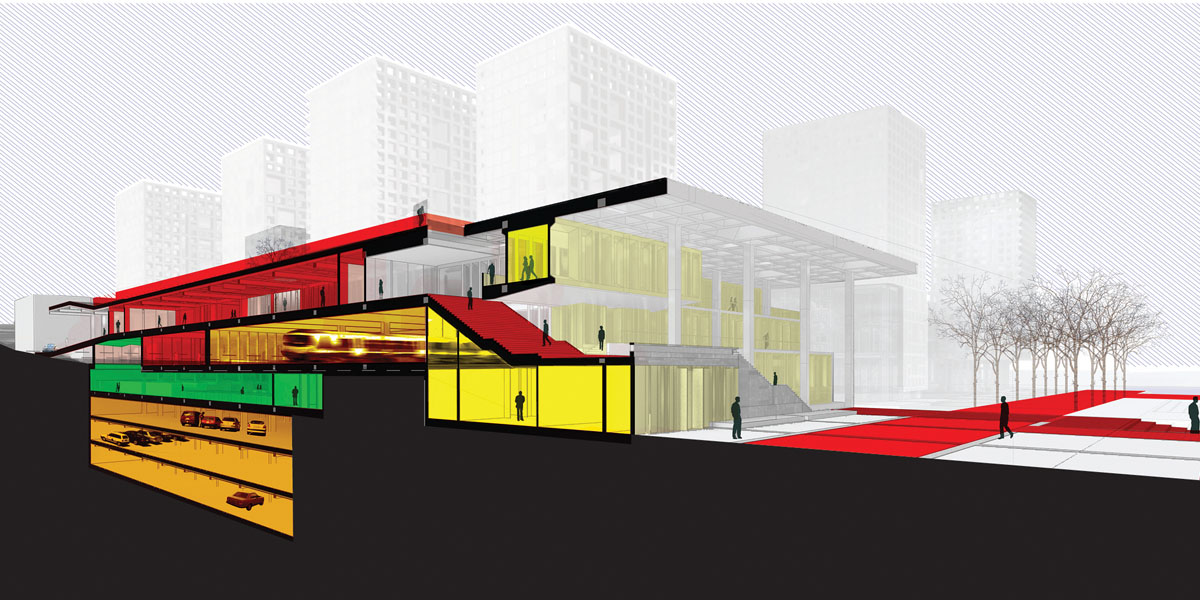 Building spans existing infrastructure and connects Main Street to the waterfront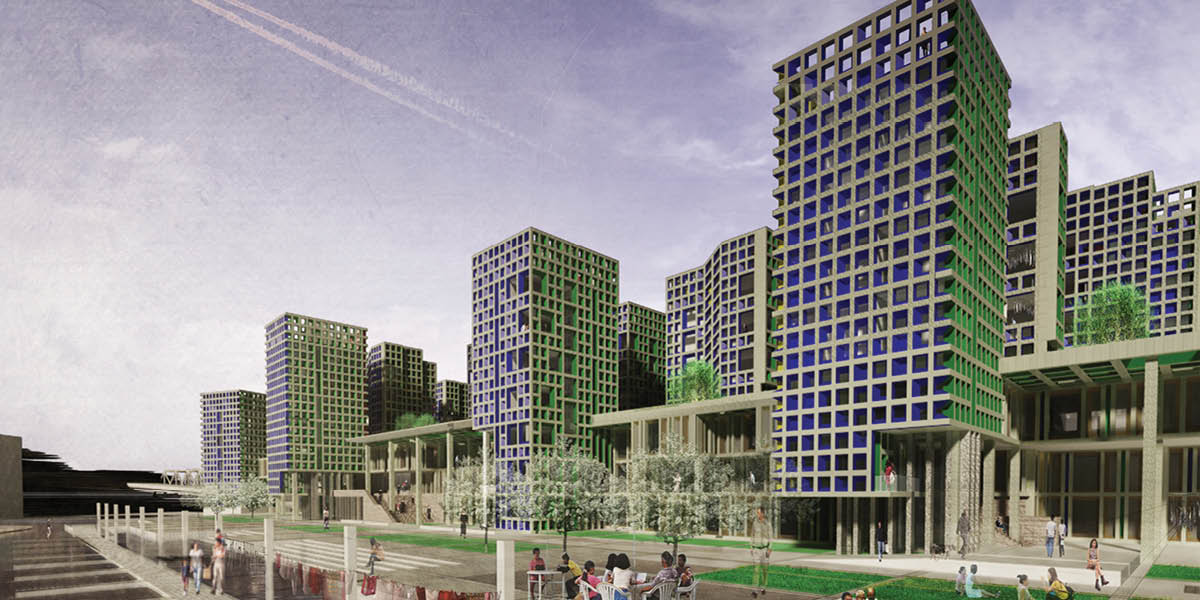 Building masks existing infrastructure to activate the riverfront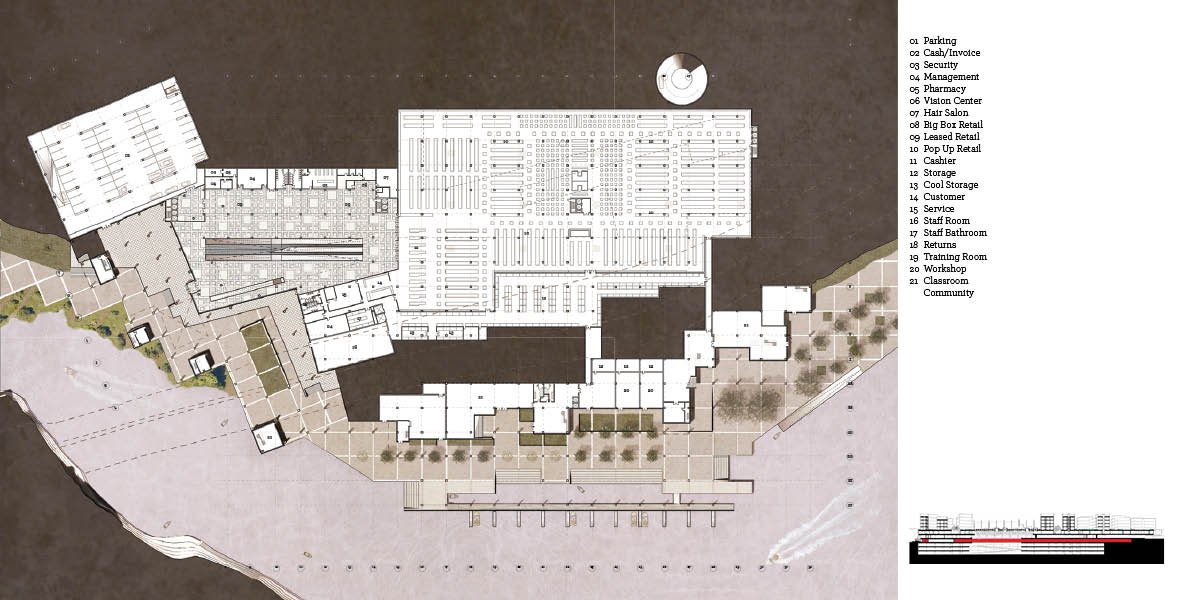 Lower Level Plan: suburban big box store, waterfront liner of communal spaces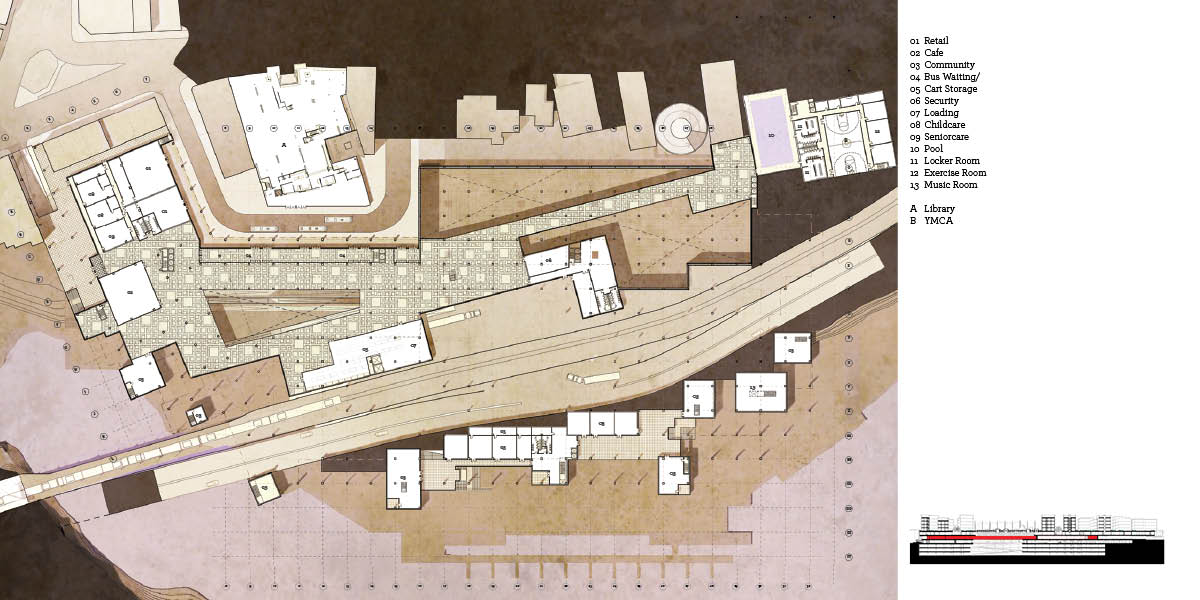 Upper Level Plan: bus depot, restaurant, day care, loading, and future passenger rail station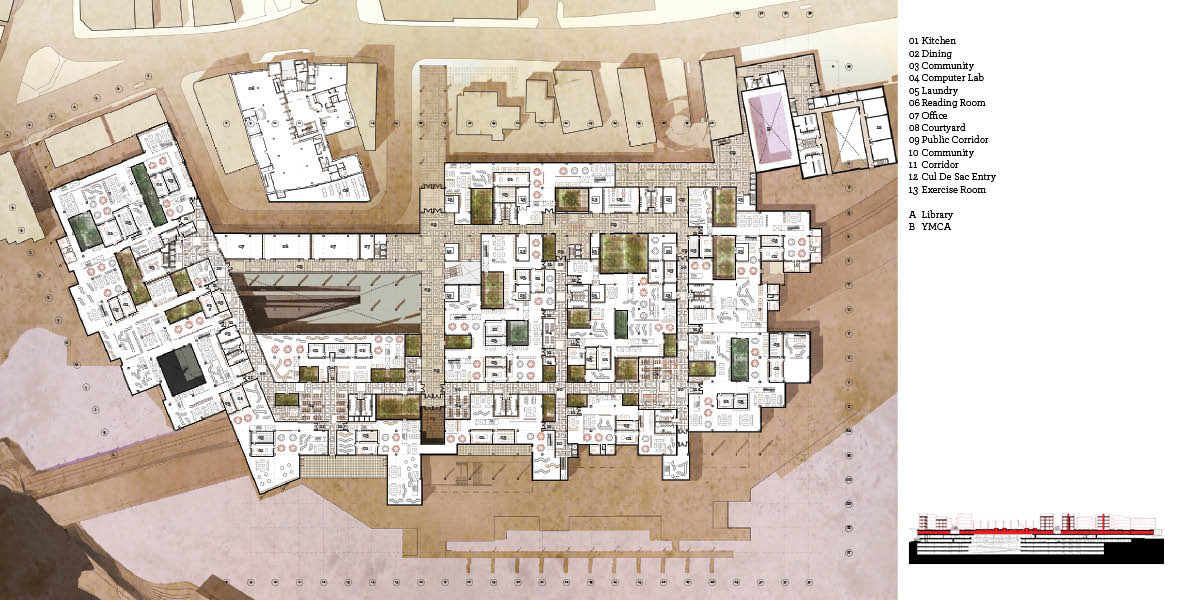 Communal Living Plan: kitchens, dining, courtyards, storage, and living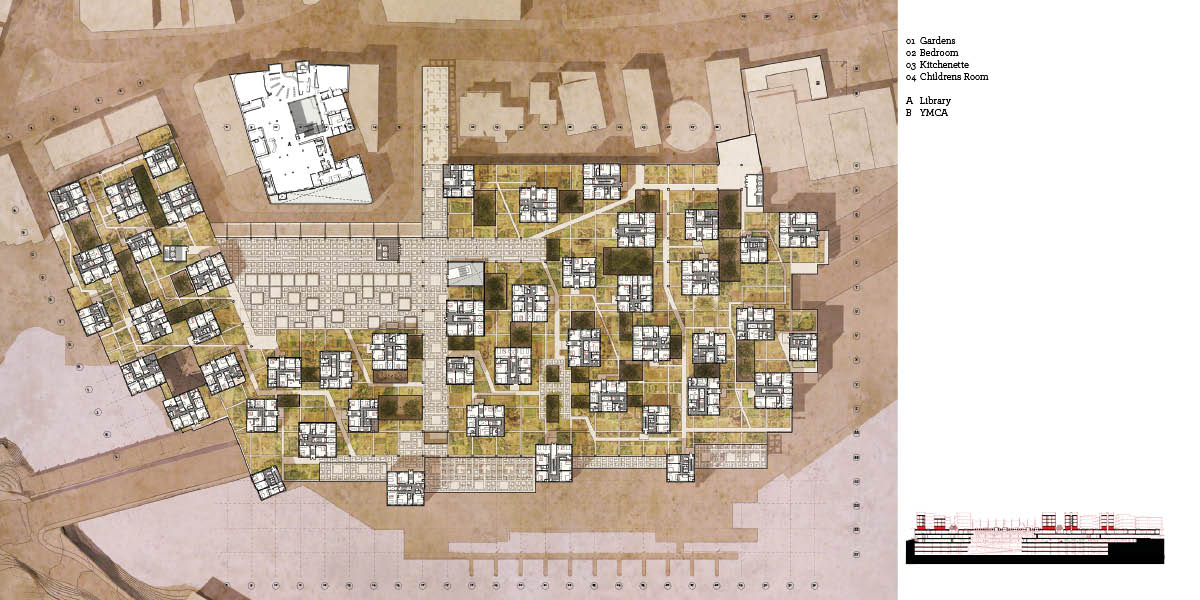 Single Resident Occupancy Unit Plans: towers embedded within rooftop productive gardens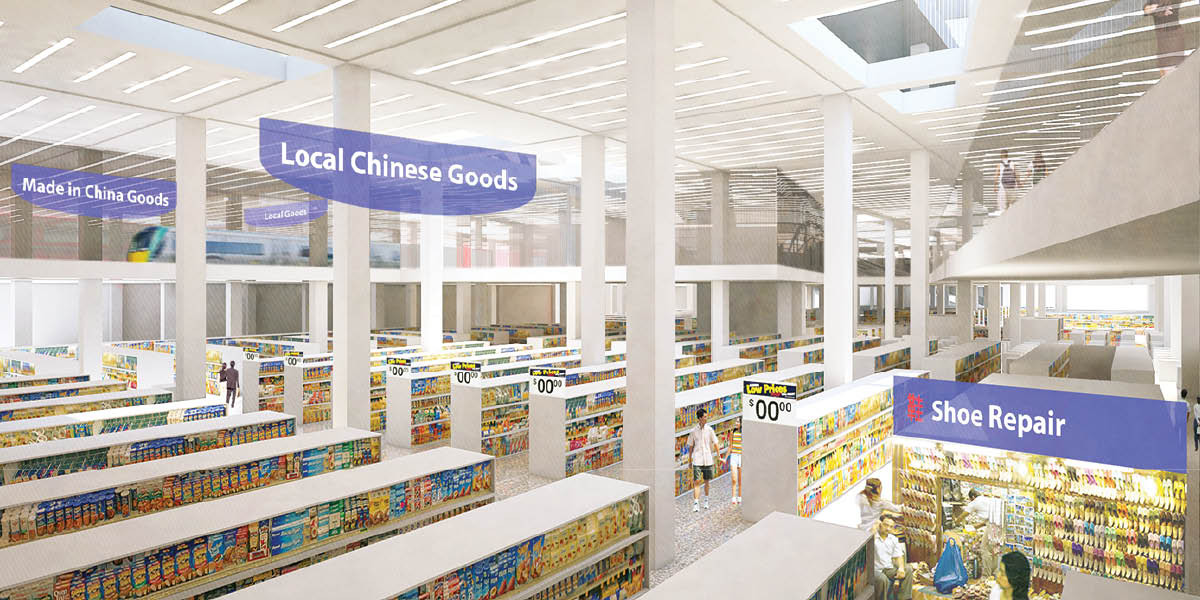 Mixed use/mixed type: hybridizing suburban/urban tropes and formal/informal economies through leased local pop-up stores within the corporate big box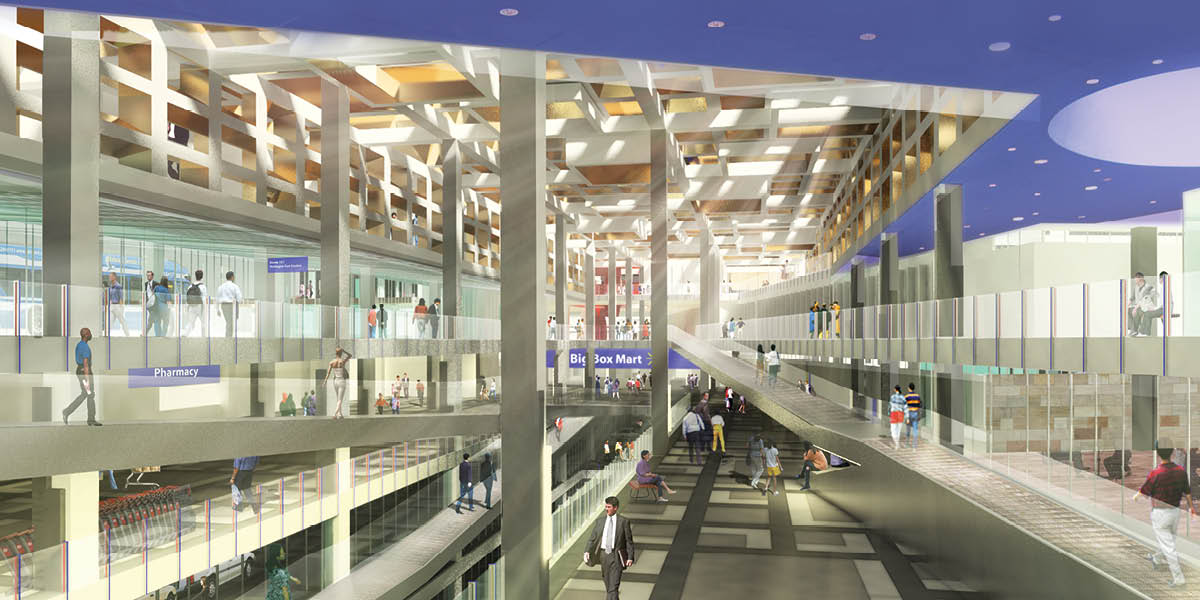 Atrium integrates all public levels and opens to the Shetucket riverfront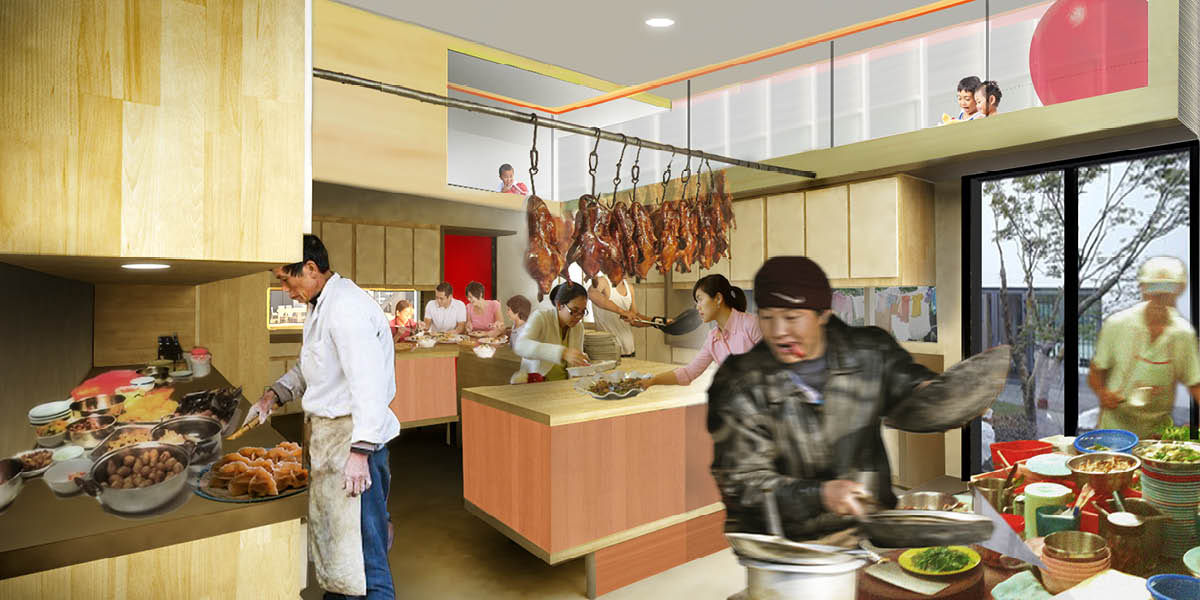 Communal kitchens provide returns in scale and shared efficiencies, and supplement the kitchenettes in the SRO towers above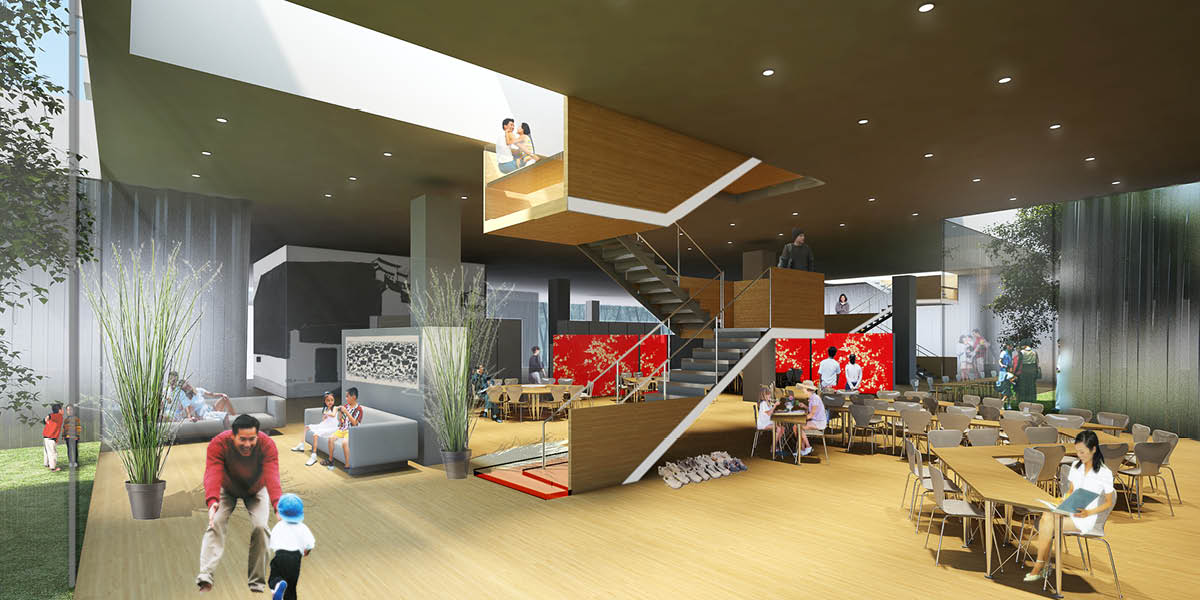 Communal living level's open plan provides a flexible framework for appropriation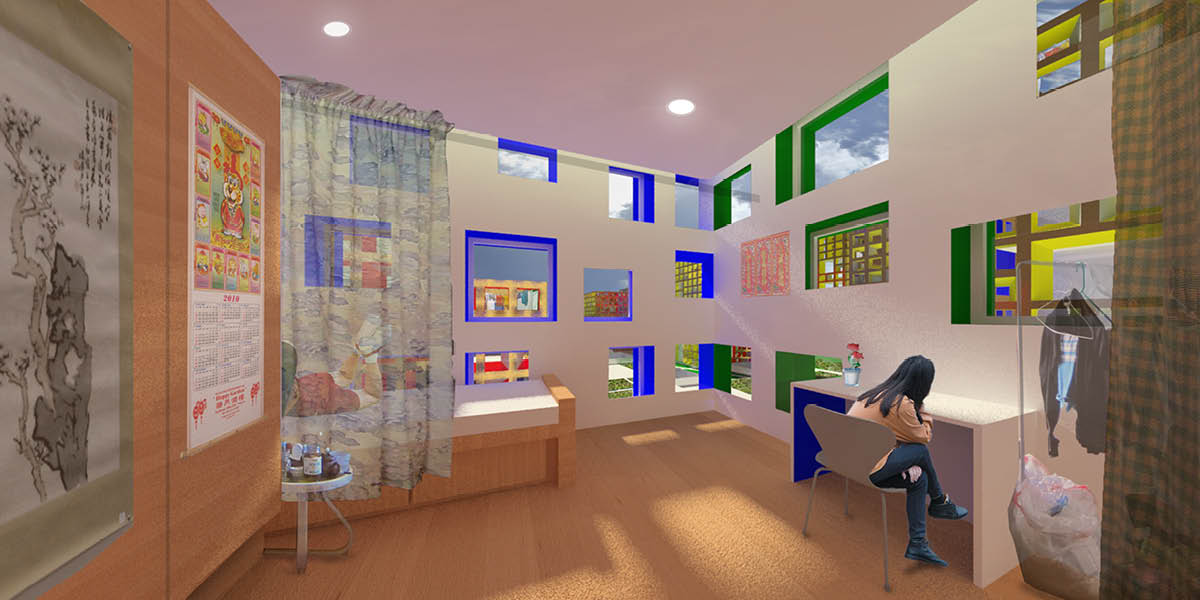 Curtains further subdivide the space to create multiple layers of public and private space within tower bedrooms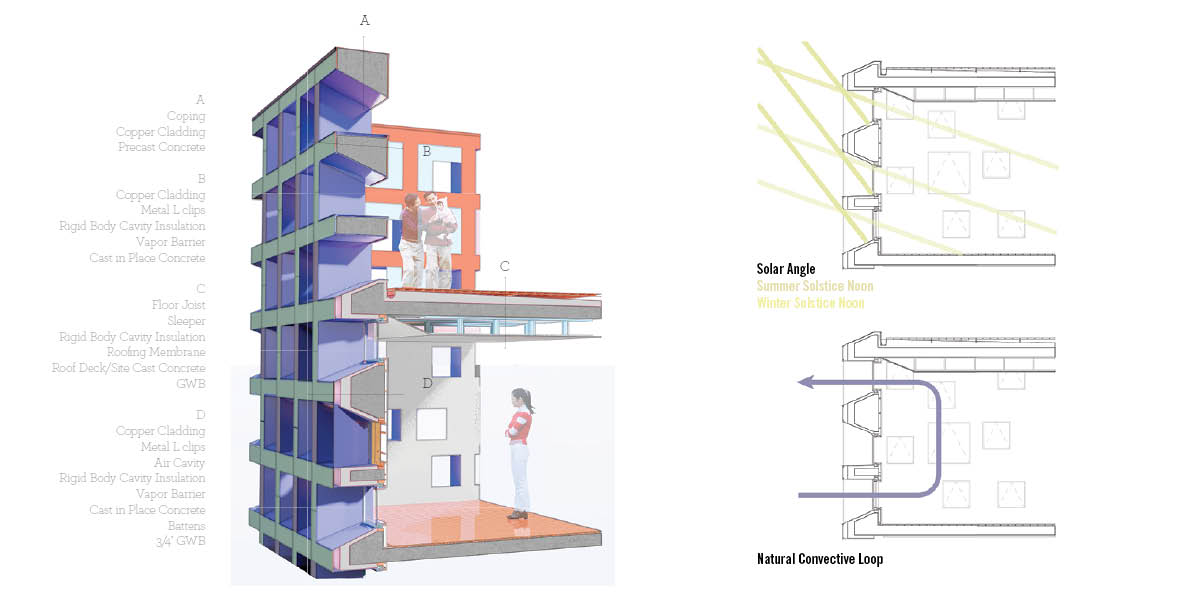 2' deep angled recesses keep winter sunlight in and summer solar heat gain out. The angled recesses also create
a seemingly random composition of apertures on the interior, while maintaining the reading of a regular grid on the exterior.